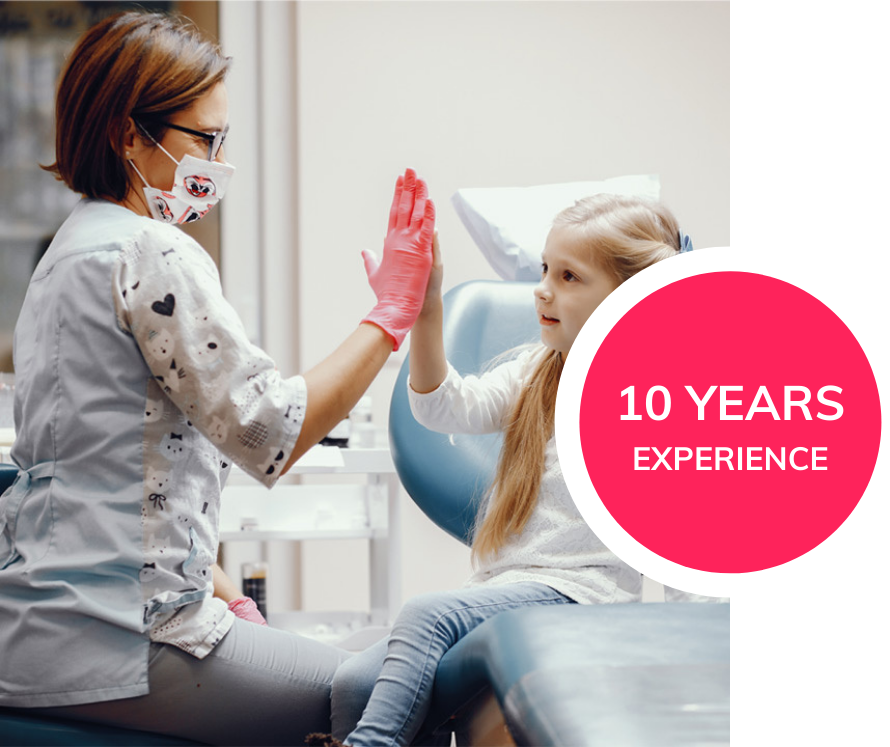 We combine clinical expertise with state-of-the-art technology to deliver an unmatched patient experience. We focus on individual patient care and not rushing treatment. Our team explains each treatment plan using visual aids like intraoral photos and digital x-rays to educate our patients about their oral health. Our office believes in shared consent with our patients and adhering to the highest standards of dentistry.
We provide quality dental care, conveniently in your neighborhood, and cater to your schedule. Because your comfort is important to us, we offer many of the modern amenities you've come to expect in a dental office. We believe that whatever your dental needs may be, you will be treated with the highest quality dentistry available and with the most compassionate, respectful care you deserve. 
Due to COVID 19 , we request you to click the below button to go over the screening process.
What We Offer to Our Patients to solve Cure
We combine clinical expertise with state-of-the-art technology to deliver an unmatched patient experience. We focus on individual patient care and not rushing treatment.
Learn More About Our Success Stories
Emergency Dentist in Chicopee, MA
When you search emergency dentist near me and found us and step into Church Street Dental in Chicopee, MA, you'll know you've found the perfect place for your family's care.
Our team enjoys aiding children to grow into healthy and balanced adults. Dr. Khan understands that very early experiences influence the value youngsters to place on their oral health as grownups. One adverse experience can influence a child's overview of dentistry for the remainder of their life. You can be certain your child will have a wonderful experience at Church Street Dental clinic in Chicopee, MA. 
The services offered at Church Street Dental ensure that patients of all ages feel welcome. From the earliest check-ups to orthodontic evaluations, Dr. Khan will listen to your concerns and guide you.
Get the right Dentist! Book your Doctor
What Client says about us
We are passionate about helping our patients feel confident and beautiful about their smiles, That's the reason they always consider us for their dental issues. 
Colleen Gibbons
15. September, 2021.
This is the best dental clinic I have ever been to in my life!!! My doctor and hygienist are simply amazing. Everyone in the office is so kind and they make you feel comfortable. I love how they educate you on how to keep up on your oral care, especially if you have medical conditions. It was a lot of information I did not have a clue about when it came to my teeth/gums and having diabetes. I'm very satisfied 😊
Alysha Summers
15. September, 2021.
I think it's safe to say no one enjoys going to the dentist but everyone at Church Street Dental is AMAZING! Dr. Khan has the best bedside manner and makes you feel comfortable the entire time. Ly is an amazing dental hygienist and I don't even know where to begin with my compliments!!! She makes me feel like I'm a friend—and she makes sure I leave with a shining smile!! Everyone in the office so pleasant-they really make a dreaded thing such an easy experience. I've been a patient with them for 2+ years and I never want a new dentist!!!
Hashem Sultan
15. September, 2021.
The clinic is easy to access and the location comes with its own parking space for patients. The staff is welcoming, professional, and knowledgeable. The front desk representatives are respectful. Dental Hygienist Ly is friendly, patient, and skilled. Dr. Khan is conversational and experienced.I had a great experience during my visit, and I will be returning for all dental related work. Best dental experience from the best dentist in Chicopee.
Steven Daly
15. September, 2021.
If you have a fear of dentists or anxiety about the dentist then Church Street Dental is the place to go! Dr. Khan is so nice, understanding and patient with people and takes the time to explain what is happening, or about to happen so there is no fear of the unknown. I was there yesterday and the dental assistants Kate and Amber made me feel super comfortable even before the doctor got there! They were attentive to me during my procedure and at the end they very thoroughly explained to me what the next steps were and the aftercare I have to do until my follow up visit. I'll definitely be recommending Church Street Dental to anyone looking for a dentist!
Melyssa Gamelli
15. September, 2021.
Wonderful, gentle, caring staff, with great personalities,easy to get appointments,and easy parking. I enjoy going here, and would highly recommend them!!
Cameron Dennis
14. September, 2021.
I was referred here by a friend. Every good thing she told me is true. A perfect combination of warmth, efficiency and professionalism. Dr. Khan is the best dentist in Chicopee. Definitely will continue coming here.
Taylor Pearson
13. September, 2021.
I went for repair of a front tooth. Kate as the assistant listened to my issue and quickly helped me make an appointment., Dr. Khan is an artist with dental work and did a fantastic repair. His other assistant was knowledgeable and caring during the whole process. I am very pleased with an excellent experience at an excellent dental office. I have been going to this practice for many years, and would not go anywhere else. Dr. Khan and the hygienist, Ly, have always provided an excellent experience. They, along with the whole staff, are simply the best.
Paul Roddick
12. September, 2021.
They were the nicest, courteous, respectful dentist office I have ever been in. From arriving to leaving they made you feel important and listened to what the problems were. They took their time and explained everything. I would recommend them to anyone who has had a hard time with doctors in the past, or to anyone who wants a caring dentist.
Michael Ross
11. September, 2021.
Excellent results. Dr. Khan has been an amazing dentist. He did my Invisalign treatment and completed the whole deal in just 7 months. He is one of the best dentist in Chicopee. Highly recommended.
Dental Implant Clinic in Chicopee, MA
Located in Chicopee, MA, we are your local, comprehensive dental solution for the entire family. Church Street Dental can help you begin your journey to a healthy, beautiful smile.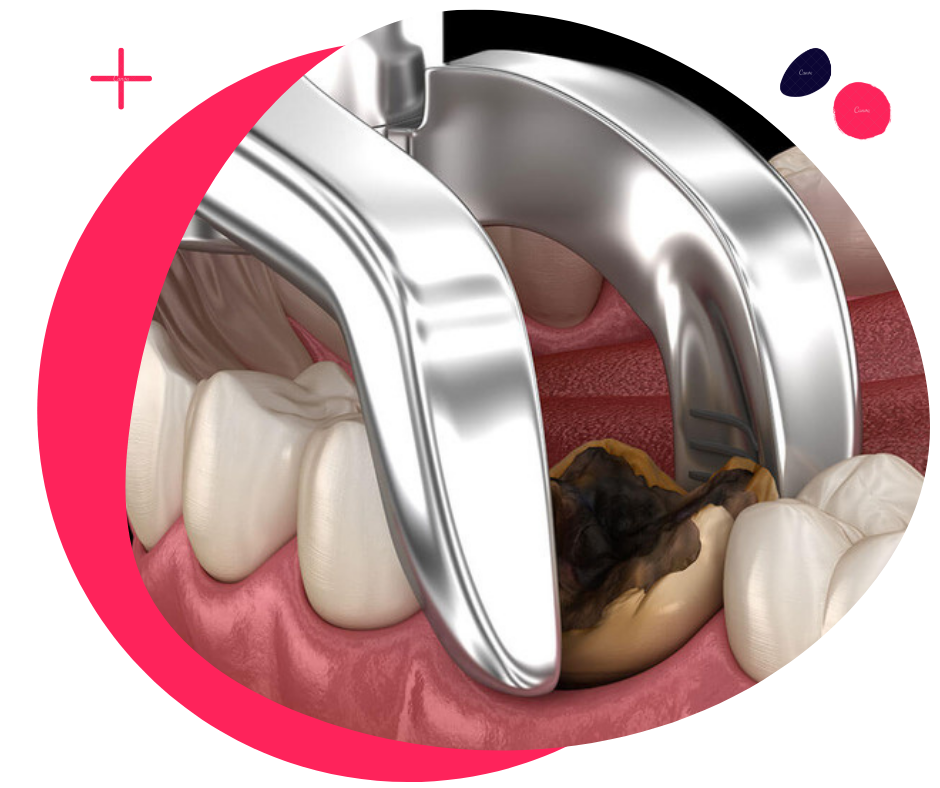 Teeth Extraction in Chicopee, MA
While our objective is to help you keep your teeth for a life, occasionally teeth will need to be eliminated. Jagged teeth, extra teeth, or quite crowded teeth pose scenarios that can mean treatment involving elimination. Sometimes, severely decayed or cracked teeth or people lost considerable quantities of encouraging bone quit extraction as the only feasible choice.
We are going to talk about your distinctive situation and decide the best method that will assist you to get the treatment you want. Few patients look forward to some small surgical operation, but now's approaches offer the safest and least invasive maintenance possible.
Dentist near me in Chicopee, MA
Church Street Dental, feel happy to welcome the new smile for taking our dental service and advantage of dental experience. Our service starts taking place but before we give full chance to our patient to elaborate about their oral problem so that the involvement of the patient is equal as a dentist. The item is significant in light of the fact that gathering your clinical history will maintain a strategic distance from clinical mishaps. We take your fifteen minutes extra to clean up the equipment before you arrive.
Church Street Dental Chicopee, MA
The cause of affected person information is to get all precise statistics about the scientific records of our patient which allows us before providing any remedy.