At our dental practice in Chicopee, MA, we blend advanced technology with expert clinical skills to provide an unparalleled patient journey. At our office, we put a lot of focus on giving you the care you need. We want to make sure that you feel like you're getting the special attention you deserve.. Unlike hurried treatments, we take the time to prioritize your needs. Pick us as your go-to dentist in Chicopee, MA! We're here to make sure your dental visit is all about you and your comfort.
What We Offer to Our Patients to Cure in Chicopee, MA
At Church Street Dental of Chicopee, we have one simple promise to treat you like family. We have comprehensive dentistry services for a multitude of needs so that you get top quality dental care in Chicopee, MA. Dental hygiene, preventative, reconstructive and cosmetic treatments are available on our premises. The highly experienced specialists in this field are available at all times, ready to ensure that the entire process runs smoothly right from its start to its end.
Here's a glimpse of the wide range of dental services we offer:
Children's Dental Care: Children have gentle and sensitive care for dental health that starts at a young age.
Cosmetic Dentistry Services: Improve the look of your teeth with our cosmetic dentistry, like teeth whitening and

porcelain veneers

.
Dental Exams & Teeth Cleaning: It is important to carry out routine checks and visit a professional who will perform periodic cleaning in order not to develop any teeth diseases and hence keep a healthy mouth.
Dental Implant Services: Our Doctors use modern techniques of replacing missing teeth with dental implants, which are very close to nature.
Emergency Dentist: In situations where there are emergency dental issues, we provide immediate assistance to cater for such situations urgently whenever they arise.
Extractions: We do carefully planned extractions when necessary with skills for your comfort and safety.

Fillings, Crowns, & Bridges: Fillings, crowns and restoration of damaged teeth are effective in maintaining the whole tooth as they enhance the overall beauty of one's smile.

Full Dentures & Partial Dentures: Restore your self-confidence in eating, talking, and smiling using our specially designed dentures.
General Dentistry Services: Our range of general dentistry offers routine check-ups and attention for oral health problems.
Invisalign®: Do it quietly and comfortably, straightening your teeth with Invisalign® – an effective new method!
Root Canal: Avoid pain and keep this natural tooth using our competent root canal treatment.
Sleep Apnea Treatment: Specialized treatment for sleep apnea and its attendant symptoms.
At church street dental of Chicopee, we believe in giving our customers only the top-quality service they deserve, which has the goal of leaving them happy with maximum comfort. Please make an appointment with us today to achieve the best mouth health and that perfect, healthy-looking smile.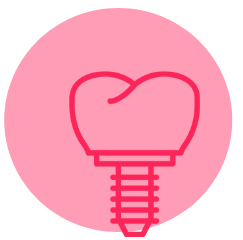 In the not-so-distant past, losing a tooth often meant limited options for replacement. Despite the expectation of a lifetime of use from permanent teeth, this doesn't always become a reality.
We take immense joy in guiding children towards becoming healthy adults. Dr. Khan understands the impact of early experiences on the lifelong importance children attach to their oral health.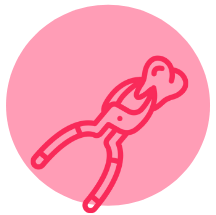 To ensure consistent preventive care, make sure to book an appointment with our hygienist. Dr. Khan and our team will work together to assist you in averting tooth decay and periodontal disease.
The significance of smiles goes beyond our awareness. Extensive research validates the profound impact smiles have on our relationships and self-esteem. When confidence is high, smiles naturally follow.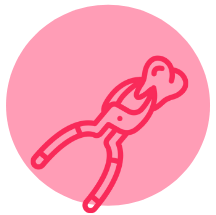 Extraction & Preservation
In certain instances, teeth severely affected by decay, cracks, or substantial loss of supporting bone may necessitate extraction as the only feasible solution.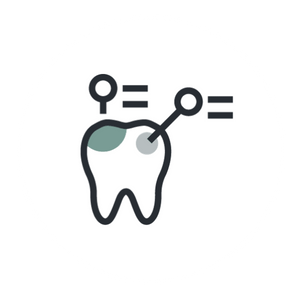 Oral appliances provide straightforward and non-invasive treatment for various conditions. Irrespective of the purpose, each appliance we recommend is uniquely tailored to your needs.
Learn More About Our Success Stories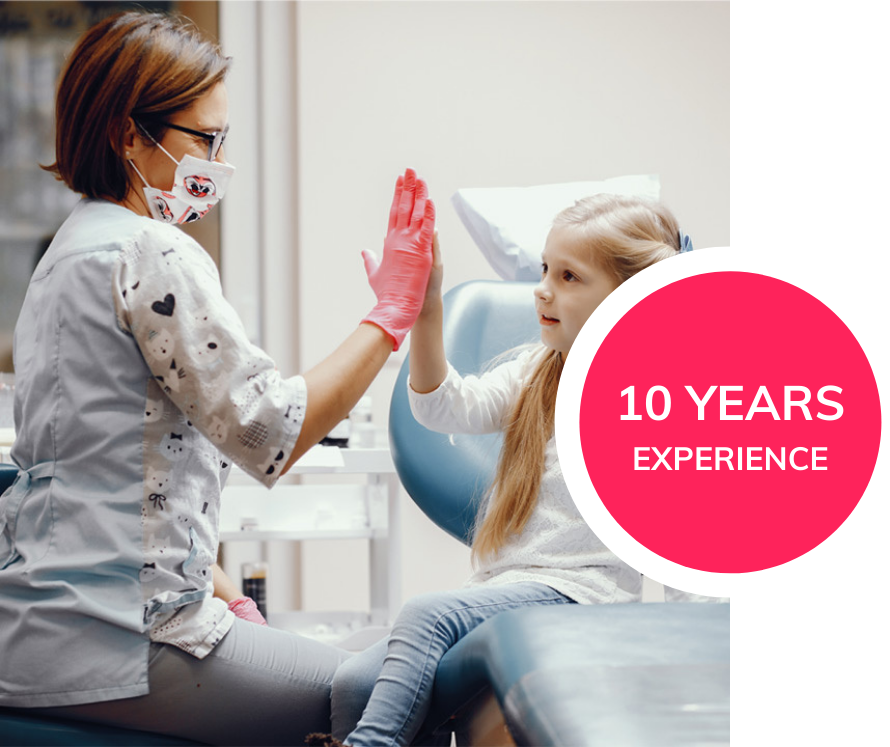 Church Street Dental of Chicopee, MA Your Experienced and Affordable Dentists
Church Street Dental of Chicopee, Massachusetts, offers top-notch dental healthcare with pleasant feeling environment for children. Our well-experienced dentists and a dedicated team have been serving in the Chicopee area for over 23 years, providing you with the utmost comfort. At our local dentist's office, you will find all our comprehensive dental treatments available in one place; no need to travel across different locations.
It is worth noting that our family-friendly office welcomes all adults as well as children above 6 months. We are located opposite Rite Aid, at 109 Church Street, Chicopee, MA-01020. Our practice can easily be reached through public transportation, and it is near the fire station and the city municipal officers.
Our dentists in Chicopee, MA, allow you to visit their premises during the early hours of the day, evening or weekends, depending on your schedule. Specifically, we are available on Mondays from 11:00 a.m. to 7:00 p.m. and on Fridays from 9:00 a.m. to 5:00 p.m. (We are closed every Saturday and Sunday). Please call us for available appointments.
We strongly support the Chicopee, MA, and as such, feel obligated to give back to the city that we love. We are glad our dental practice sponsors our local public schools, as well as Shriner's hospitals. We also partner with a community food bank that enables us to reach out and offer help to fellow disadvantaged citizens. The team can speak in a multilingual way, including but not limited to English, Polish, and Russian, so that we are able to give kind treatment to patients with different cultures and heritage.
The team can speak in a multilingual way, including but not limited to English, Polish, and Russian, so that we are able to give kind treatment to patients with different cultures and heritage.
Our Most Qualified Dentists
At Church Street Dental of Chicopee, our dedicated team of dental professionals is passionate about serving the Chicopee community. With a patient-centered approach and a focus on building trust, we are committed to delivering top-notch dental care services. Partner with us for an exceptional dental experience you can rely on.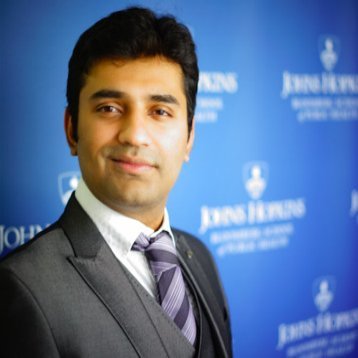 Dr Abbas Khan
Dentist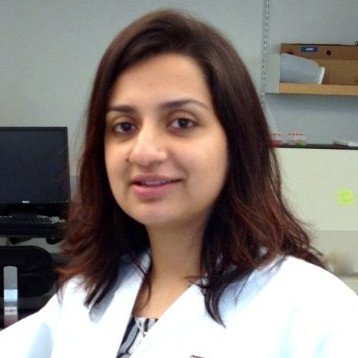 Dr. Zainab Khan
Dentist
Dr. Sravanthi Tapal
Dentist
Ly Dong
Registered Dental Hygenist
Get the right Dentist! Book your Doctor
What Client says about us
We are deeply dedicated to empowering our patients with confidence and enhancing the beauty of their smiles. This commitment is the driving force behind their continued trust in us for all their dental concerns.
Colleen Gibbons
15. September, 2021.
This is the best dental clinic I have ever been to in my life!!! My doctor and hygienist are simply amazing. Everyone in the office is so kind and they make you feel comfortable. I love how they educate you on how to keep up on your oral care, especially if you have medical conditions. It was a lot of information I did not have a clue about when it came to my teeth/gums and having diabetes. I'm very satisfied 😊
Alysha Summers
15. September, 2021.
I think it's safe to say no one enjoys going to the dentist but everyone at Church Street Dental is AMAZING! Dr. Khan has the best bedside manner and makes you feel comfortable the entire time. Ly is an amazing dental hygienist and I don't even know where to begin with my compliments!!! She makes me feel like I'm a friend—and she makes sure I leave with a shining smile!! Everyone in the office so pleasant-they really make a dreaded thing such an easy experience. I've been a patient with them for 2+ years and I never want a new dentist!!!
Hashem Sultan
15. September, 2021.
The clinic is easy to access and the location comes with its own parking space for patients. The staff is welcoming, professional, and knowledgeable. The front desk representatives are respectful. Dental Hygienist Ly is friendly, patient, and skilled. Dr. Khan is conversational and experienced.I had a great experience during my visit, and I will be returning for all dental related work. Best dental experience from the best dentist in Chicopee.
Steven Daly
15. September, 2021.
If you have a fear of dentists or anxiety about the dentist then Church Street Dental is the place to go! Dr. Khan is so nice, understanding and patient with people and takes the time to explain what is happening, or about to happen so there is no fear of the unknown. I was there yesterday and the dental assistants Kate and Amber made me feel super comfortable even before the doctor got there! They were attentive to me during my procedure and at the end they very thoroughly explained to me what the next steps were and the aftercare I have to do until my follow up visit. I'll definitely be recommending Church Street Dental to anyone looking for a dentist!
Melyssa Gamelli
15. September, 2021.
Wonderful, gentle, caring staff, with great personalities,easy to get appointments,and easy parking. I enjoy going here, and would highly recommend them!!
Cameron Dennis
14. September, 2021.
I was referred here by a friend. Every good thing she told me is true. A perfect combination of warmth, efficiency and professionalism. Dr. Khan is the best dentist in Chicopee. Definitely will continue coming here.
Taylor Pearson
13. September, 2021.
I went for repair of a front tooth. Kate as the assistant listened to my issue and quickly helped me make an appointment., Dr. Khan is an artist with dental work and did a fantastic repair. His other assistant was knowledgeable and caring during the whole process. I am very pleased with an excellent experience at an excellent dental office. I have been going to this practice for many years, and would not go anywhere else. Dr. Khan and the hygienist, Ly, have always provided an excellent experience. They, along with the whole staff, are simply the best.
Paul Roddick
12. September, 2021.
They were the nicest, courteous, respectful dentist office I have ever been in. From arriving to leaving they made you feel important and listened to what the problems were. They took their time and explained everything. I would recommend them to anyone who has had a hard time with doctors in the past, or to anyone who wants a caring dentist.
Michael Ross
11. September, 2021.
Excellent results. Dr. Khan has been an amazing dentist. He did my Invisalign treatment and completed the whole deal in just 7 months. He is one of the best dentist in Chicopee. Highly recommended.
Emergency Dentist in Chicopee, MA
When you search for an emergency dentist near you and discover Church Street Dental in Chicopee, MA, you'll realize you've found the ideal destination for your family's dental care.
We love helping kids grow into awesome grown-ups! Our team is here to make sure they stay happy, healthy, and ready for anything life throws their way. Dr. Khan comprehends the influence of early encounters on the significance youngsters attribute to their oral health in adulthood. Just one bad trip to the dentist can stick with a child forever. We're here to make sure every visit is a positive one! Rest assured, your child will encounter a positive and enjoyable visit at Church Street Dental office in Chicopee, MA.
Dentist near me in Chicopee, MA
We're so excited to see your new smile at Church Street Dental! When you come in, we'll take the time to hear all about your dental worries. Working together to keep your teeth healthy and avoid any problems is super important. Knowing your medical history helps us do that. Before you arrive, we spend fifteen minutes preparing everything and cleaning just for you. Your safety and comfort are important to us, and that's what we're all about here.
We accept most major dental insurance providers.
Selecting a dental provider that accepts your dental insurance should be easy. At Church Street Dental of Chicopee, MA, we gladly accept most major dental insurance plans. Our priority is ensuring that our patients in Chicopee can access the care they need with ease.



CHURCH STREET DENTAL CHICOPEE, MA
At Church Street Dental of Chicopee, MA, the collection of patient information serves the crucial purpose of obtaining accurate and comprehensive details about their medical history. This essential process allows us to make well-informed decisions before commencing any treatment, ensuring the highest standard of care for our patients.
Church Street Dental Offers patient detail for, which highly focus on collecting all detailed information about the patient's medical history, which is very necessary for Our office before providing with any medication. The form is perfectly structured and very easy to enter the required details.
Your very first see is not only about our group being familiar with you, however additionally about you learning more about our group. In the time we invest with each other, we encourage you to ask inquiries, express your problems, as well as show us anything you desire us to understand to aid make your treatment as specific as you are.